BOOK YOUR TOUR IN GREECE with Key Tours
main goal is  to offer, except its own organised tours, similar tours all over Greece organised by selected local suppliers following our idea of quality, value  and high-standard tours and   make you feel like being a unique traveller unravel the fascination  of Greece and why not to other countries too.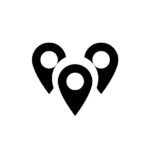 Have the chance to see more of the beauty that Greece reveals to you. Visit places of interest which are hidden from the eyes of modern culture so as to protect itself from those who do not appreciate it.